Alan Jackson Teams With Walmart for 'Precious Memories Collection'
Country music veteran Alan Jackson has had 2 #1 Christian albums in his lengthy career. Both albums will be available as part of a new, expanded box set exclusively at Walmart on Oct. 28.
The Precious Memories Collection pairs Jackson's Precious Memories and Precious Memories Volume II together in one set. In addition to the 26 previously released songs on the discs, the Precious Memories Collection will include two new tunes: "It's All About Him" and "That's the Way."
Jackson originally recorded Precious Memories as a Christmas gift for his mother, but after sharing the project with some friends, he was persuaded to release the album to fans as well. The first album debuted in 2006, and Precious Memories Volume II was released in 2013; together, they have sold more than 2 million copies.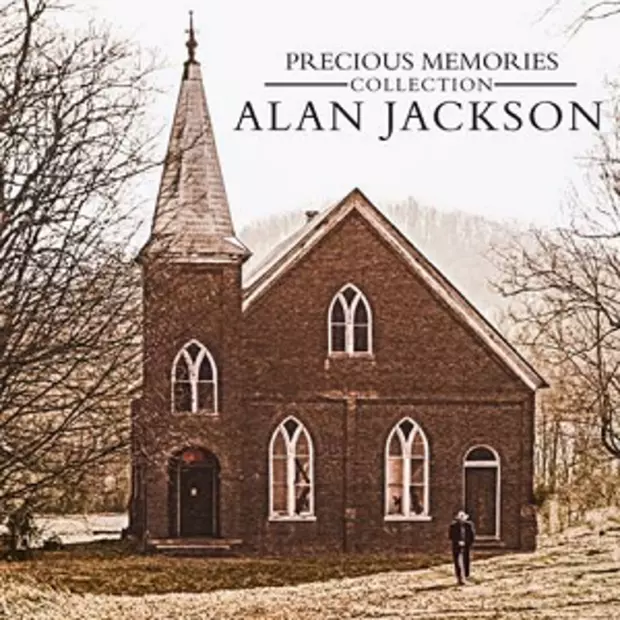 Fans can pre-order the Precious Memories Collection through Walmart. A full track listing can be seen below.
Alan Jackson, Precious Memories Collection Track Listing:
DISC 1
1. "Blessed Assurance"
2. "Softly and Tenderly"
3. "I Love to Tell the Story"
4. "When We All Get to Heaven"
5. "'Tis So Sweet to Trust in Jesus"
6. "In the Garden"
7. "Are You Washed in the Blood?"
8. "I'll Fly Away"
9. "What a Friend We Have in Jesus"
10. "Standing on the Promises"
11. "Turn Your Eyes Upon Jesus"
12. "Leaning on the Everlasting Arms"
13. "The Old Rugged Cross"
14. "How Great Thou Art"
15. "I Want to Stroll Over Heaven With You"
DISC 2
1. "Amazing Grace"
2. "He Lives"
3. "Just as I Am"
4. "Love Lifted Me"
5. "O How I Love Jesus"
6. "Only Trust Him"
7. "There Is Power in the Blood"
8. "Precious Memories"
9. "Sweet Hour of Prayer"
10. "When the Roll Is Called Up Yonder"
11. "Wherever He Leads I'll Go"
12. "It's All About Him" *
13. "That's the Way" *
* new song
Tags : Alan Jackson alan jackson precious memories collection alan jackson news alan jackson gospel album alan jackson new album