Love & Outcome Talks Exclusively About their New Album "These Are the Days"
Love & The Outcome is comprised of husband and wife duo Chris Rademaker and Jodi King. While their self-titled debut album, released in 2013, was created out of personal hardships, These Are The Days takes the duo into a grateful, restful and celebratory season with songs that encompass a unique mix of worship, praise and declaration. The first radio single from These Are The Days, the upbeat "The God I Know," is already rising up the charts at radio and is top 10 on the Billboard Christian radio audience chart.
Q: While your debut album was crafted through a time of pain and testing, what were some of the circumstances that inspired your new album "These are the Days?"
This album is a celebration of the season of life we are in. This album is full of miracles that the Lord has done. The Spirit encouraged us to rip up our 'to do list' and make a miracle list. We are learning to leave room for the Lord to move and provide, and not to do it for ourselves. I hope people are reminded that life is a dance, a celebration and everyday is a chance to join in!
Q: Talk to us about your current single "The God I Know," what's the story behind this song?
The line 'Hands up worries down' is all about putting our praise before our problems. As soon as I do that, my problems grow smaller and I'm reminded that God has everything in His view. So much of this album is about letting go and letting the Holy Spirit speak and lead and provide.
Q: With writing most of your own material, is songwriting a challenge to you?  
We find writing challenging even on our best days! It's a muscle we continue to work on and develop. "These are the days" was written last, when we thought we had said everything we wanted to say! But it was the cherry on top that summed up our whole project. "These are the days that we'll never forget" was something Chris said to me reflecting on the upcoming birth of our son, walking along the street in front of our new house. It was a simple phrase that reminded me to celebrate the moments.
Q: Recently, you have a new addition to your family, your son Milo.  How is he doing on the road?
We hit the road when he was six weeks old so it's all he's ever known. We have a lot of people hold him and take care of him in moments where we need to be two places at once. So he gives and received love so well from people! The biggest challenge is probably balancing our road life and our home life. It makes nap schedules tough to maintain.
Q: For our readers who would like to find out more about your touring details and music, where can they go?
Please visit LoveandTheOutcome.com and our Facebook and Instagram @LoveandTheOutcome and Twitter @Loveandoutcome for the most recent news!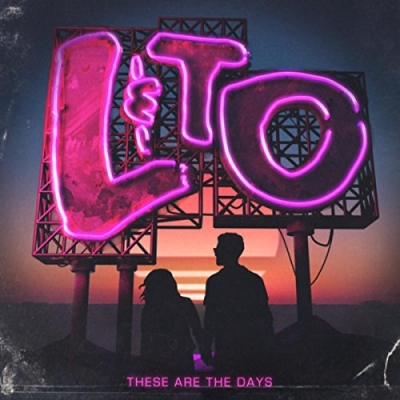 Tags : love and outcome love and outcome interview love and outcome these are the days love and outcome the god i know love and outcome news love and outcome latest