ETHAN KENT Releases "Bring Us To Our Knees" Lyric Video, Watch Here (VIDEO)
First Posted: Mar 09, 2014 12:17 AM EST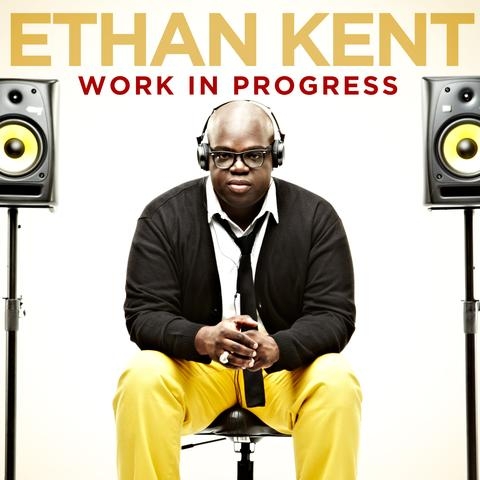 ETHAN KENT Releases "Bring Us To Our Knees" Lyric Video, Watch Here (VIDEO)
ETHAN KENT has received an overwhelming response to his debut release WORK IN PROGRESS. His soulful grooving hit "My Hope Is In Glory" garnered high visibility by remaining on Billboard's Gospel Radio Charts Top 30 for fifteen weeks. Ethan has now released a new worship ballad radio single and the official lyric video for "Bring Us To Our Knees".
Ethan and his eclectic musical style will be taking the stage live at the 2014 SXSW Music and Media Festival in Austin, TX. The INSIDE GOSPEL LIVE Concert will take place at SXSW on March 14 with performances by Ethan, Sean C. Johnson, F.R.E.E., Norris J, Cym Hughes & God Phaktorr and more. For more information on Inside Gospel Live, click HERE.
Ethan has also been nominated for four 2014 Gospel Blue Mic Awards for his WORK IN PROGRESS CD. Ethan is nominated for Single of the Year ("My Hope Is In Glory"), Urban Artist of The Year, Male Artist Of The Year and Video Of The Year ("My Hope Is In Glory"). The Gospel Blue Mic Awards will be handed out at the 4th Annual Independent Gospel Artists Alliance Conference July 10-12 in Chesapeake, VA.
Ethan Kent 2014 Tour Dates:
March 14-16 Austin, TX SXSW
March 21 Fort Worth, TX Rockstar Church Youth Concert
March 30 Philadelphia, PA The Joy Service at Triumph Baptist Church
April 5 Hurst, TX Mardel Christian Store In-Store Event
April 7 Fort Worth, TX New Breed Christian Center
June 11 Dallas, TX National Baptist Convention
June 27 Mount Pleasant, TX Unity Missionary Baptist Church
© 2013 Hallels All rights reserved. Do not reproduce without permission.